Guy Chandler, M.A., D.Phil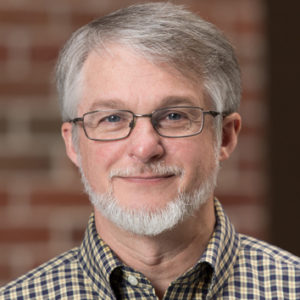 Dr. Chandler uses insight and compassion to help restore relationships and encourage individuals to overcome the difficulties they encounter. Dr. Chandler has training and experience in conducting individual, family, and group therapy for children, teens, and adults involving a multitude of issues.
Contact Guy at Guy@MitchellPhD.com
Specialties
Adoption
Anger Management
Anxiety
Attention Deficit Disorder
Bipolar Disorder
Blended Families
Communication
Conduct Disorder
Dealing with Divorce
Depression
Learning Differences
Marriage
Personality Disorders
Physical and Sexual Abuse
Pre-marital
Self Esteem
Sexuality
Stress
Suicide issues
Education
Dr. Chandler earned his Doctorate Degree in Religion and Societal Issues with a concentration in counseling psychology from Oxford Graduate School in Dayton, Tennessee. He earned his Master of Arts Degree in Clinical Psychology from Trinity University in San Antonio, Texas. He completed his undergraduate studies with several honors, receiving a Bachelor of Arts Degree in Psychology from Baylor University in Waco, Texas.
6)
Background
Since 1987, Dr. Chandler has practiced both inpatient and outpatient counseling in the Dallas area. For ten years, he was employed by the nationally known Minirth-Meier Clinic in Richardson, Texas. Along with his outpatient practice, he served five years as the Program Director and Director of Therapy of the Child and Adolescent Inpatient Services for the Minirth-Meier Clinic. In addition, Dr. Chandler has been employed by Timberlawn Psychiatric Hospital and by Brookhaven Psychiatric Services in the Dallas area and by the Devereaux Foundation Residential Services in Victoria, Texas. He also served as a youth minister at Trinity United Methodist Church in Waco, Texas. At present, Dr Chandler is in private practice and conducts premarital, marital, individual and family therapy with children, teens and adults.
Dr. Chandler is co-author of A Circle of Love: A daily devotion for parents, published by Thomas Nelson. He has spoken numerous times to groups on child, teen and family issues. He is available for speaking engagements on various subjects upon request.
CONTACT US
Frisco Office
8668 John Hickman Pkwy
Suite 905
Frisco, Texas 75034 (Map)
North Dallas Office
8117 Preston Road
Suite 682
Dallas, TX 75225 (Map)
Office: (214) 436-4910
Direct: (214) 629-1389
Contact@MitchellPhD.com